During the first semester of my Master studies I discovered the origins of a ball gag – a device designed to be put in someone's mouth during BDSM roleplay to have a control and to dominate the wearer.

I have decided to investigate its history and to explore its connection to silence and being silenced. 



After redesigning ball gag in 9 different ways, I have decided to develop one of my ideas further and to explore more about how this object is connected to power structures.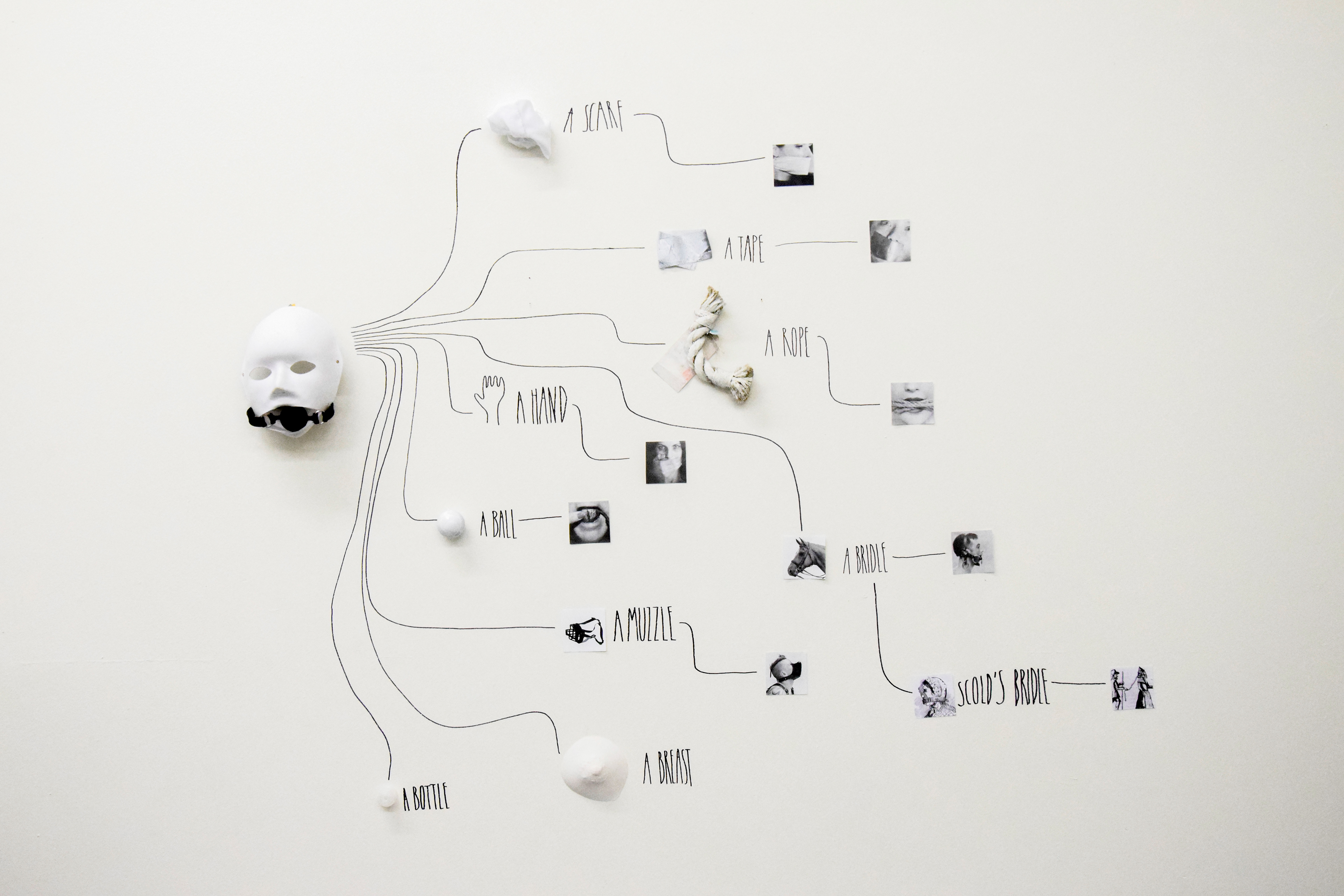 The further explorations resulted in a set of universal stripes designed for making edible gags. ANY GAG consists of two silicone stripes and stainless steel screws. All of these are 100% food and BDSM friendly. The list of food, which can be attached to the stripes is endless and depends on the current mood of the dominatrix/dominant. Beware, Jalapeño fits the stripes perfectly.
ANY GAG can be used to reverse the power disproportion by giving the wearer the ability to release themselves without asking for the dominatrix/dominant's permission.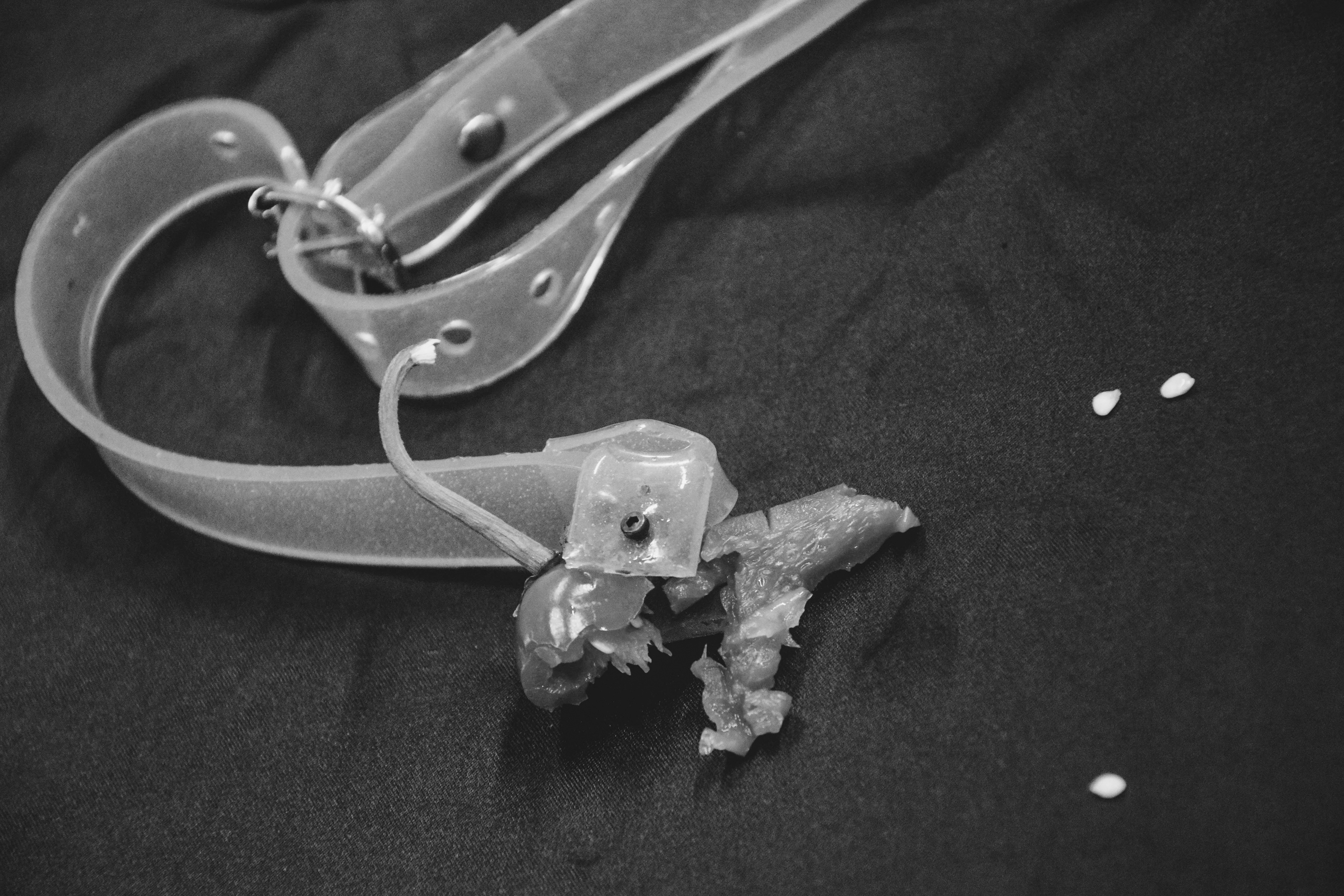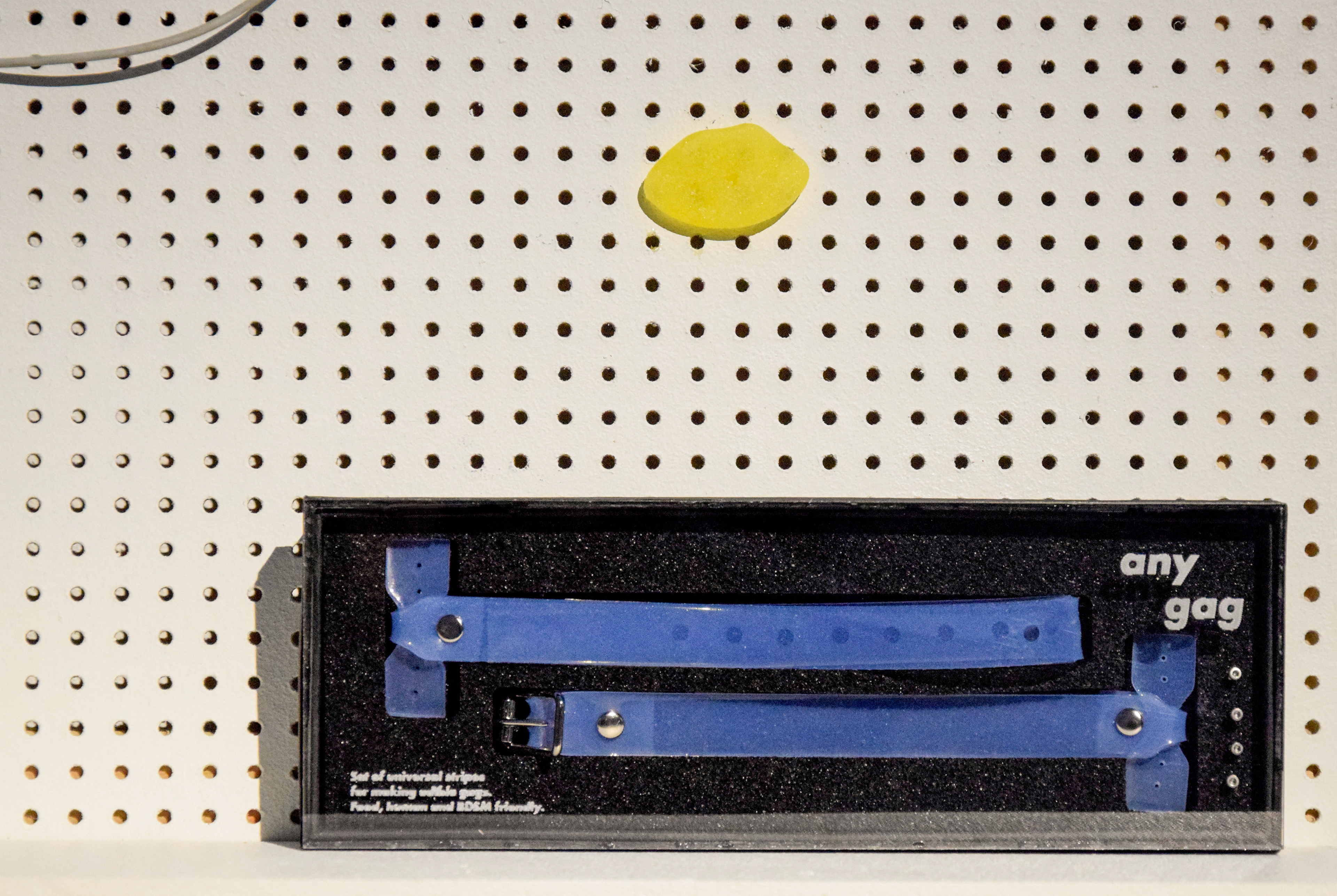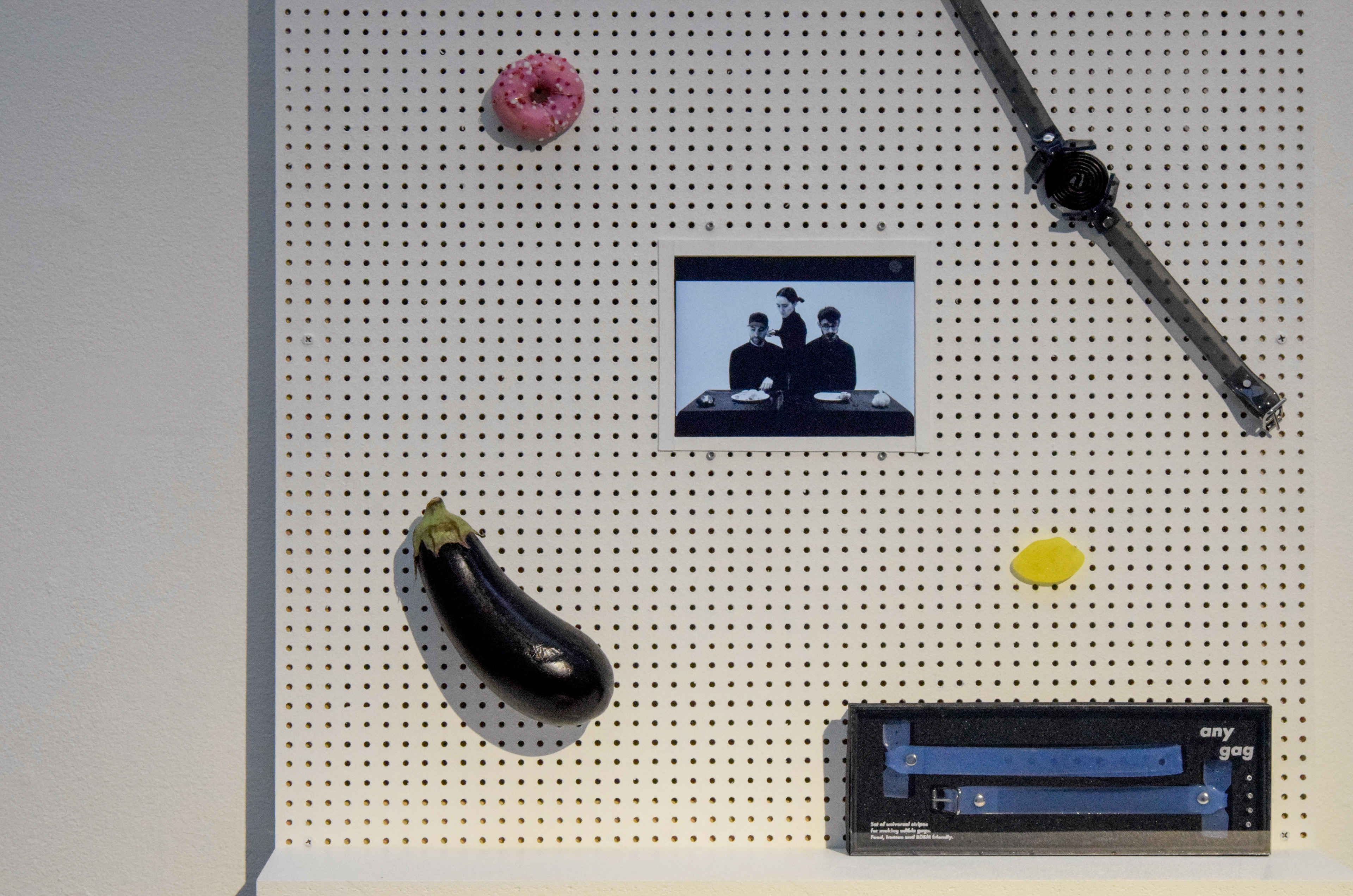 explorations, konstfack, stockholm, 2018