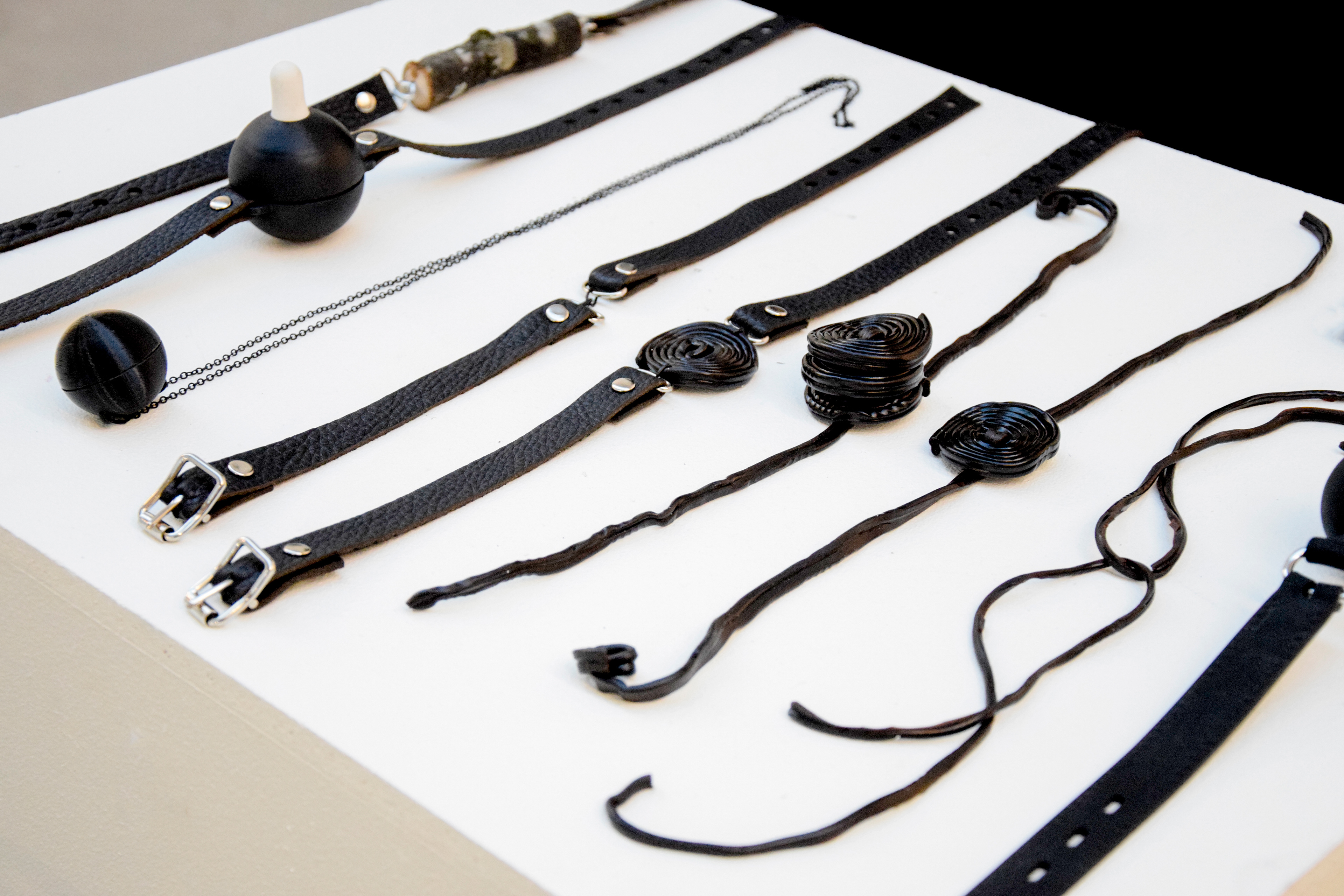 • 
9 BALL GAGS 
•

 




exploring a symbol of power relations
At the very beginning of my master studies at Konstfack, I explored the origins of a ball gag – an item used in BDSM roleplay, designed to control and dominate the wearer. The main focus of these investigations was the shape of this item and the ways of its usage. By experimenting with various materials and adding completely new features,
9 very rough and quick prototypes of ball gags were made.
• 
BALL GAGS MIND MAP 
•

 




from Middle Ages Scold's Bridle to a dog's muzzle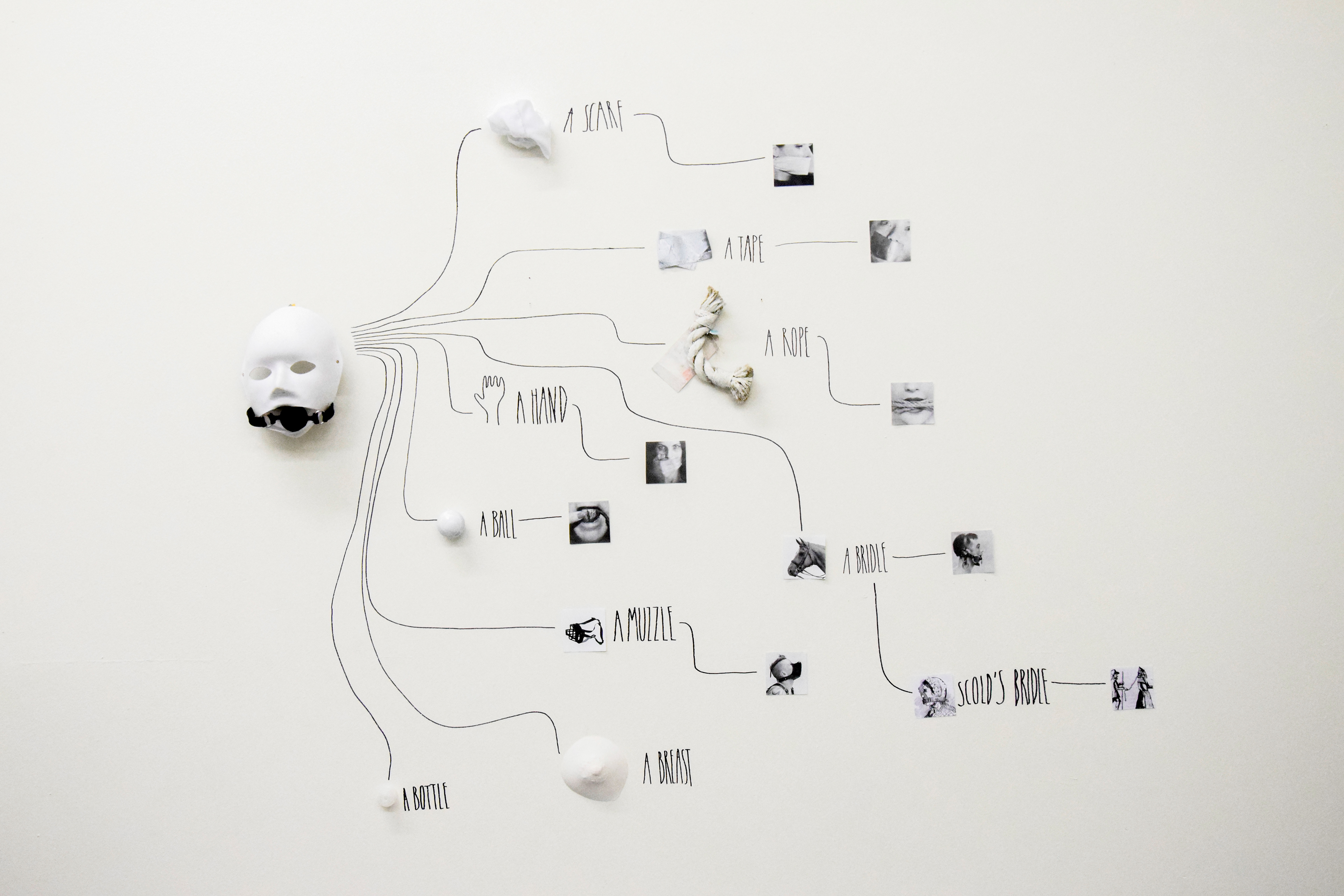 • 
RELATION 
•

 
While redesigning ball gag, I focused on three different perspectives which guided me through my explorations. The first perspective is an individual relation human beings have with themselves. Isolating from the noise, taking a break or simply deciding how much one wants to see
– 
these three prototypes tackle all of the above.
• 
WOMAN VS MAN 
•

 
The second perspective is a complex relation between a woman and a man. Inspired by the shape of a ball gag, I prepared three jewerly-like prototypes and created a story for each one of them. 
​​​​​​​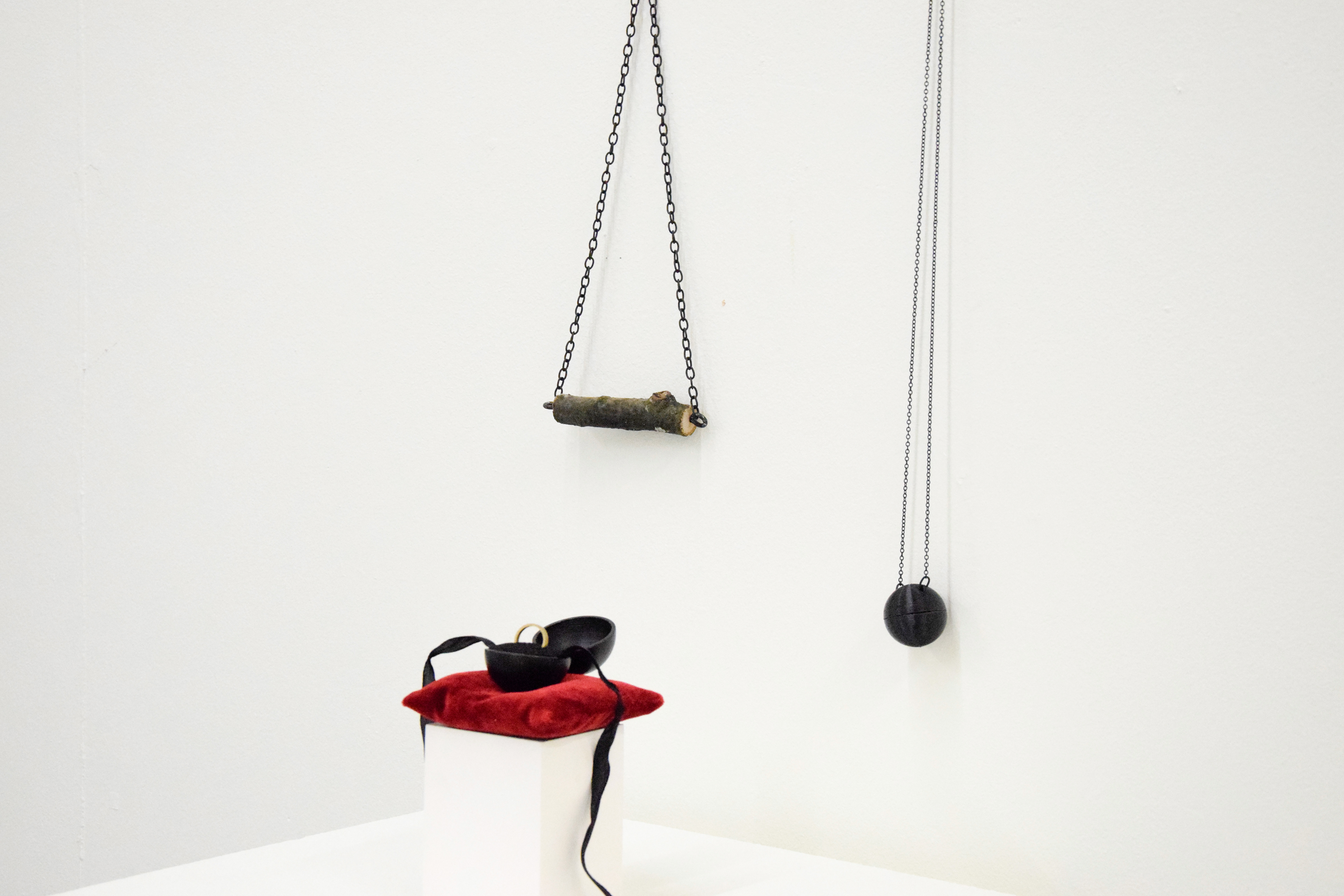 The wooden necklace
–
made of chain and a licorice branch. Is shape reminds of a horse bridle and forces the wearer to focus on the flavor of the branch rather than speaking up about their needs or desires. 
The ball necklace with hidden earplugs designed to make one always prepare for cutting off the noise coming from their partner's mouth.
The ball box with a wedding ring as a symbol of obedience and belonging to a man.
 A man who had the power to vote and decide for himself long before you had the power to do the same? Do you have the power to do the same?
• 
QUALITY 
•

 
The last perspective I followed while redesigning the ball gag is the quality. The shape of the item remained unchanged as the main focus was adding new features and experimenting with new materials.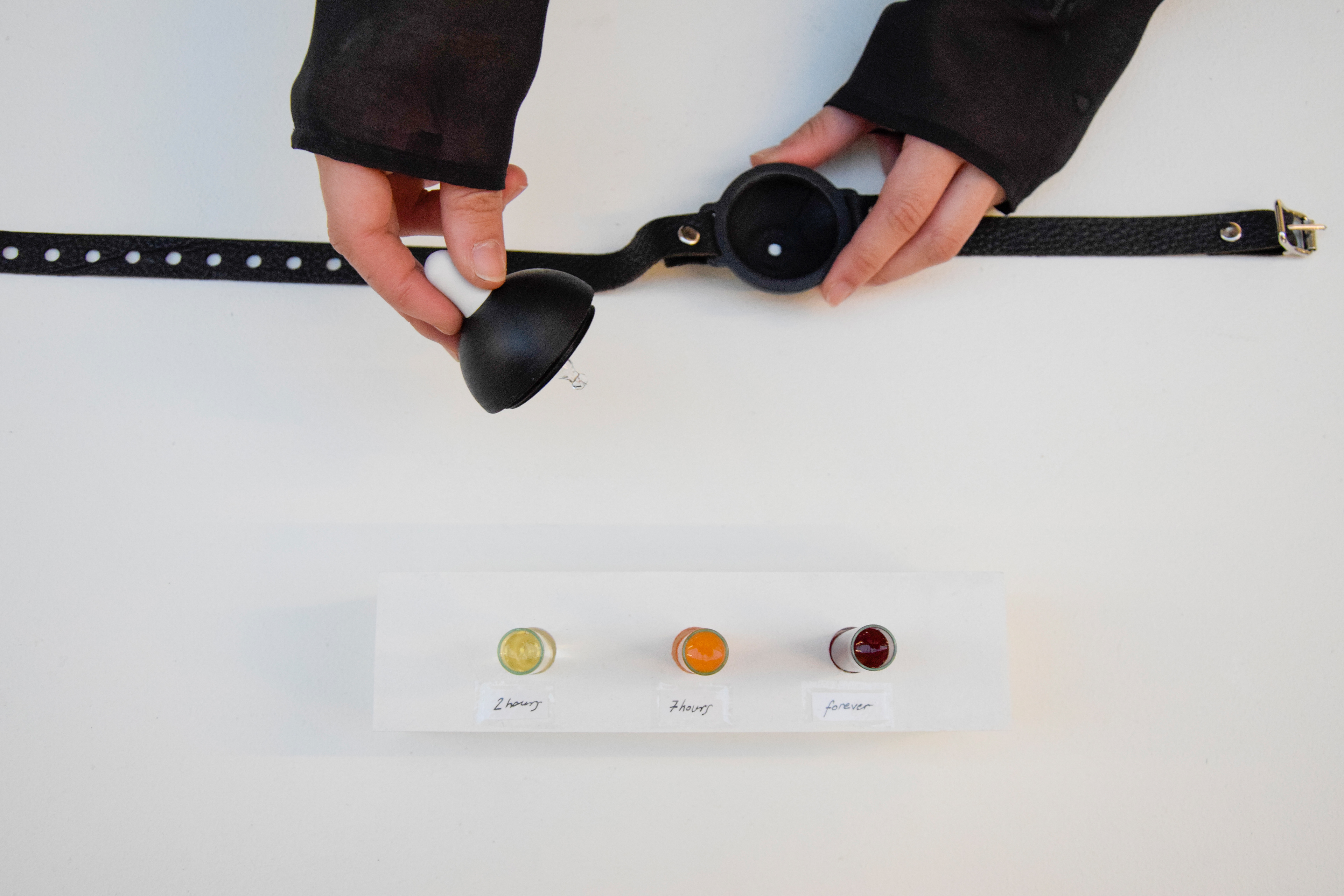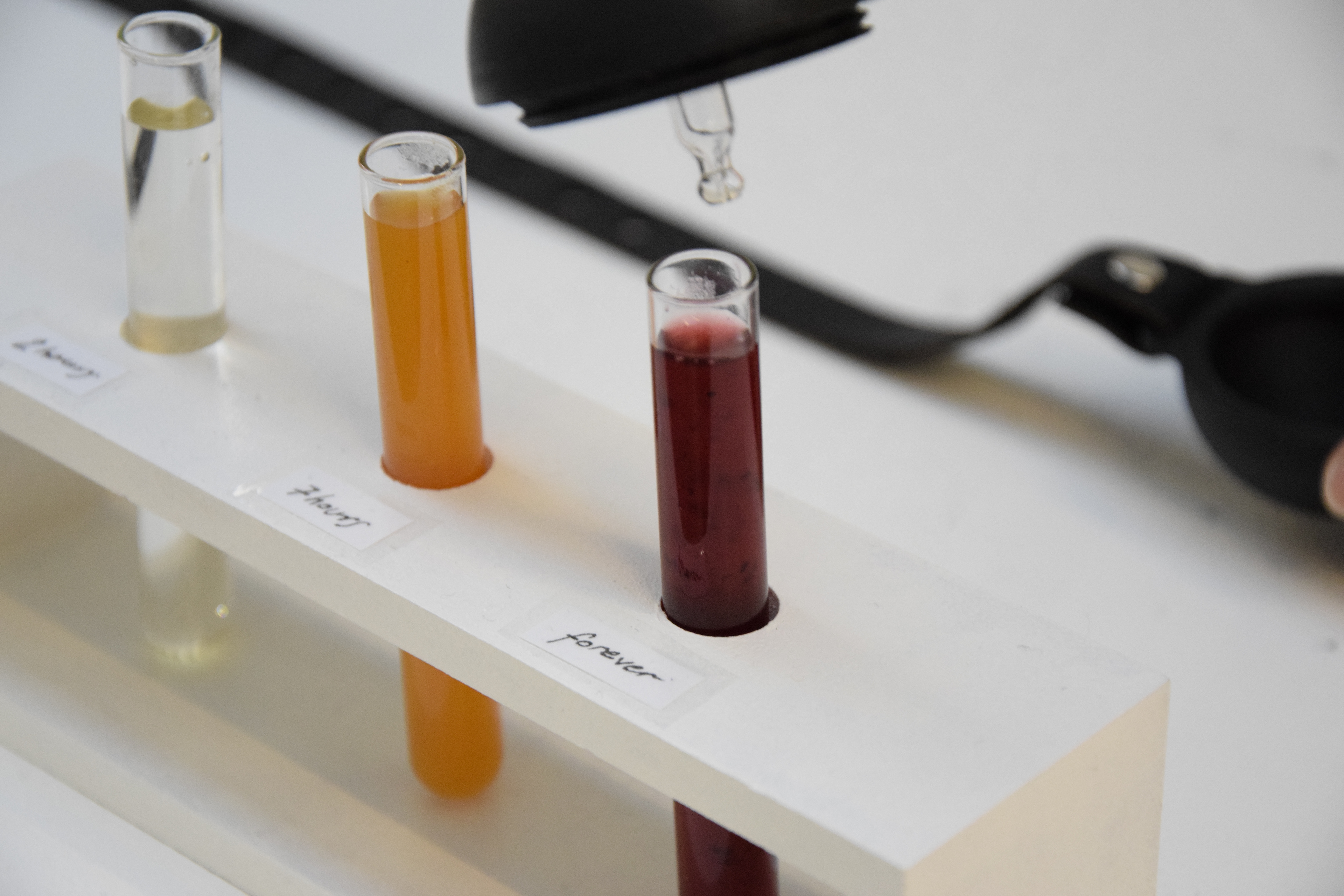 The poisonous gag from the outside looks just as innocent as the regular one. It is the pipete inside carrying the poison which makes it much more fun to wear. Chose between three liquids and decide for how long you want to put your victim to sleep
– 
two hours, seven hours, forever...?
The diy gag made of licorice jellies, which one can easily purchase in a grocery store. Preparing for a roleplay has never been that easy and accessible!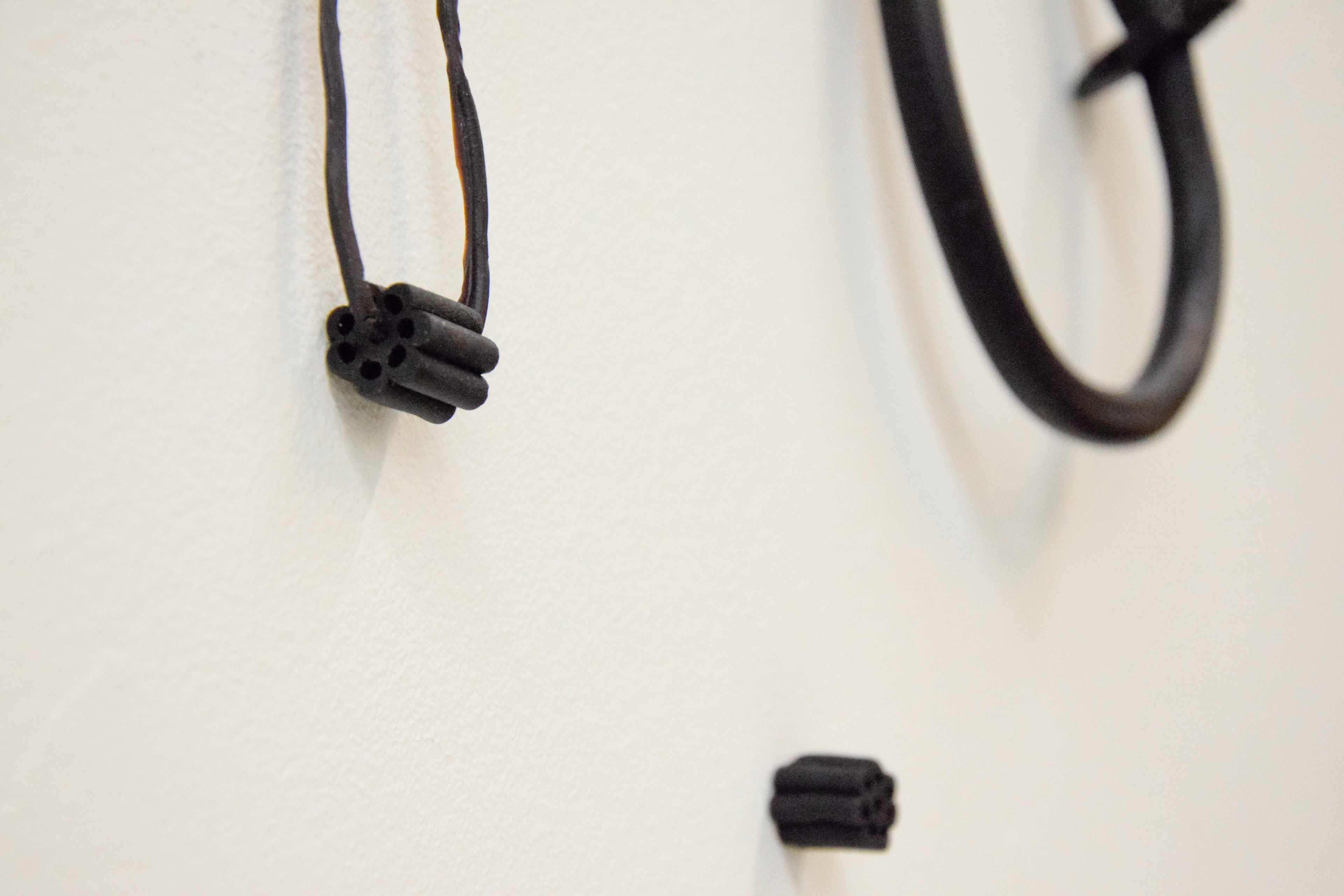 The edible gag was designed to give its wearer the ability to release themselves without asking for the dominatrix/dominant permission. It is a soft introduction into the roleplay world for the ones who are struggling with giving up control.