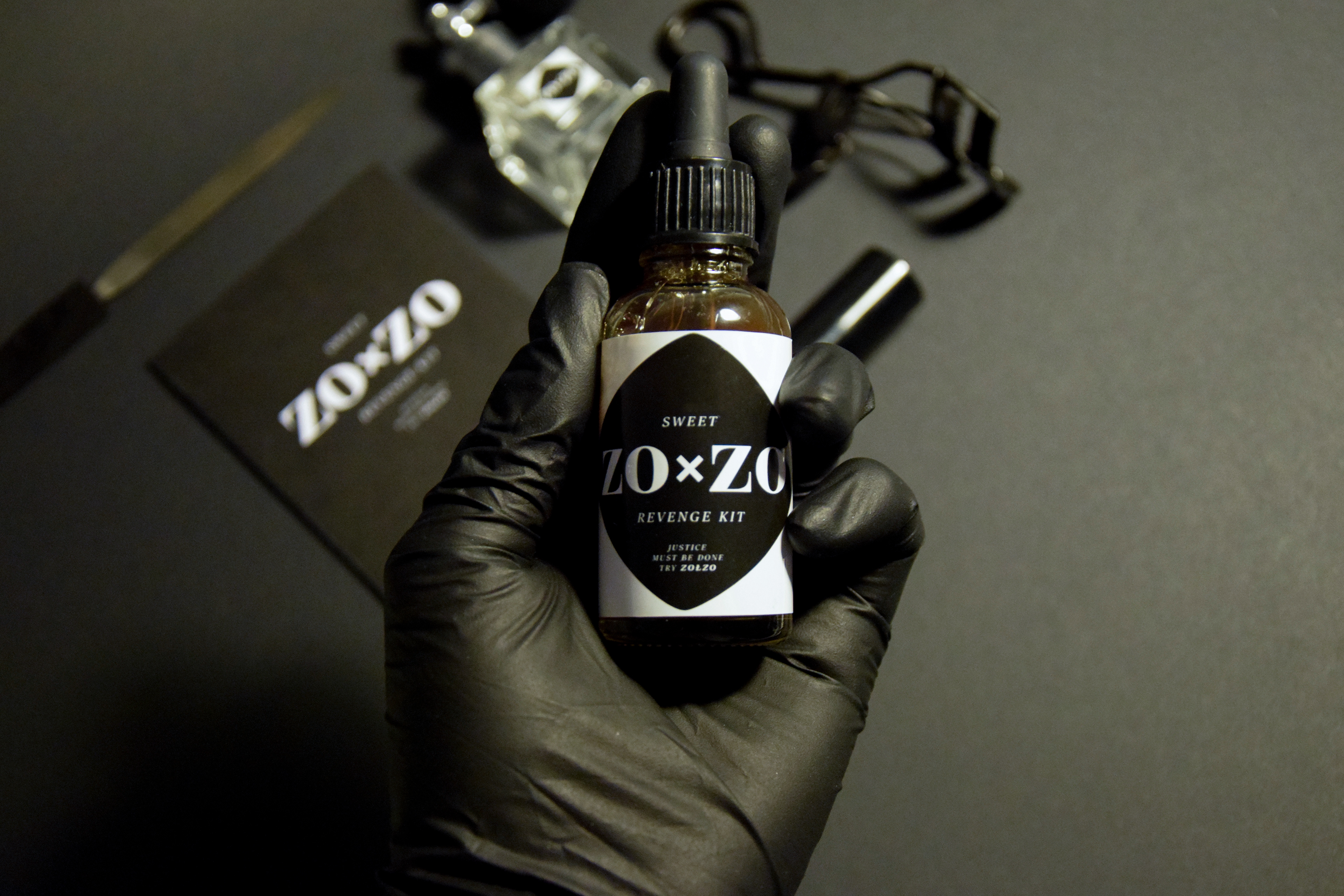 Zolzo is a vocative form of the word "zołza" which in Polish not literally means a bitch.
120,000 men were reported as violence victims in Poland during 2005
–
2016. Although this number is much lower than in the case of victims of the opposite sex, it should not be underestimated. Women as often as men might use many forms of oppression, yet these behaviors are seldom spoken about. ZOLZO is a tool kit based on items considered to be usually present in female purses. Their new, redesigned versions were prepared to serve whenever one feels the need for a revenge. The set consists of: a spikey curler for breaking cables and tearing clothes, a mascara spike suited for scratching a car or a screen of a phone, a bottle of acidic scent for destroying the wardrobe of your revenge object, a scented dropper consisting water from an old ashtray to spray near your victim and a key file which can permanently damage all the most important keys.
​​​​​​​
ZOLZO was my first attempt of exploring stereotypes and power relations through design.

PL / 120 000 mężczyzn zostało uznanych za ofiary przemocy w latach 2005
–
2016. I choć liczba ta jest dużo niższa niż w przypadku ofiar płci przeciwnej, nie należy jej bagatelizować. Kobiety równie często, co mężczyźni mogą stosować wiele najrozmaitszych form opresji, często jednak trudno jest udowodnić te zachowania. Projekt zestawu do cichej zemsty ma na celu zwrócenie uwagi na fakt, że kobieta, zupełnie tak samo, jak mężczyzna, może być oprawcą. Zestaw składa się z przeprojektowanych przedmiotów uważanych za obecne w damskich torebkach. Kolejno są to: zalotka z kolcami służąca do przedziurawiania kabli i szarpania ubrań, tusz do rzęs ze szpikulcem do rysowania ekranu telefonu lub karoserii, buteleczka perfum kwasowych do niszczenia ubrań, szklany pojemnik z pipetą, a w nim woda spod papierosów do rozpylania w ulubionych miejscach naszej ofiary oraz pilniczek do paznokci z wmontowanym pilnikiem do metalu do piłowania najpotrzebniejszych kluczy.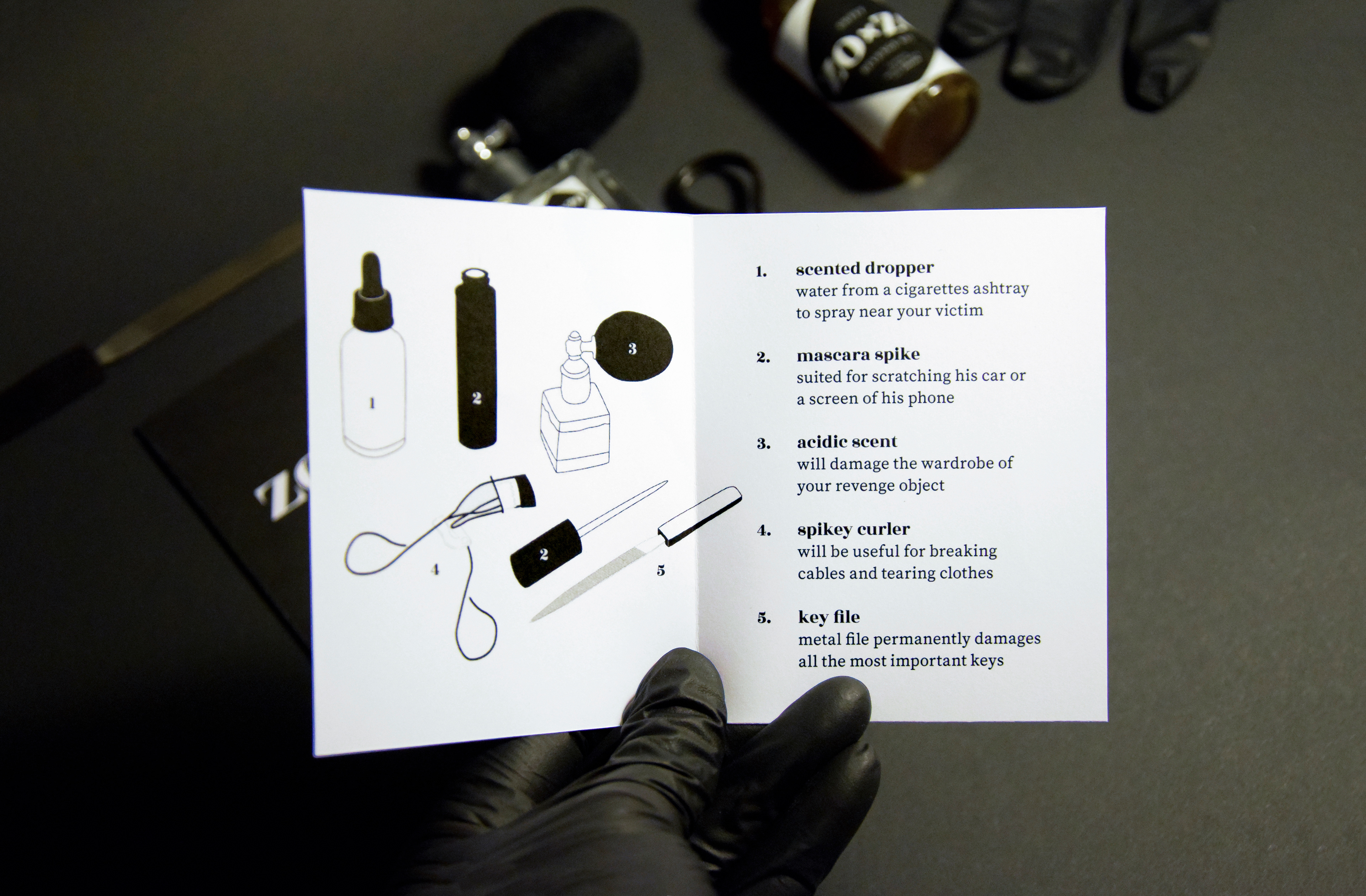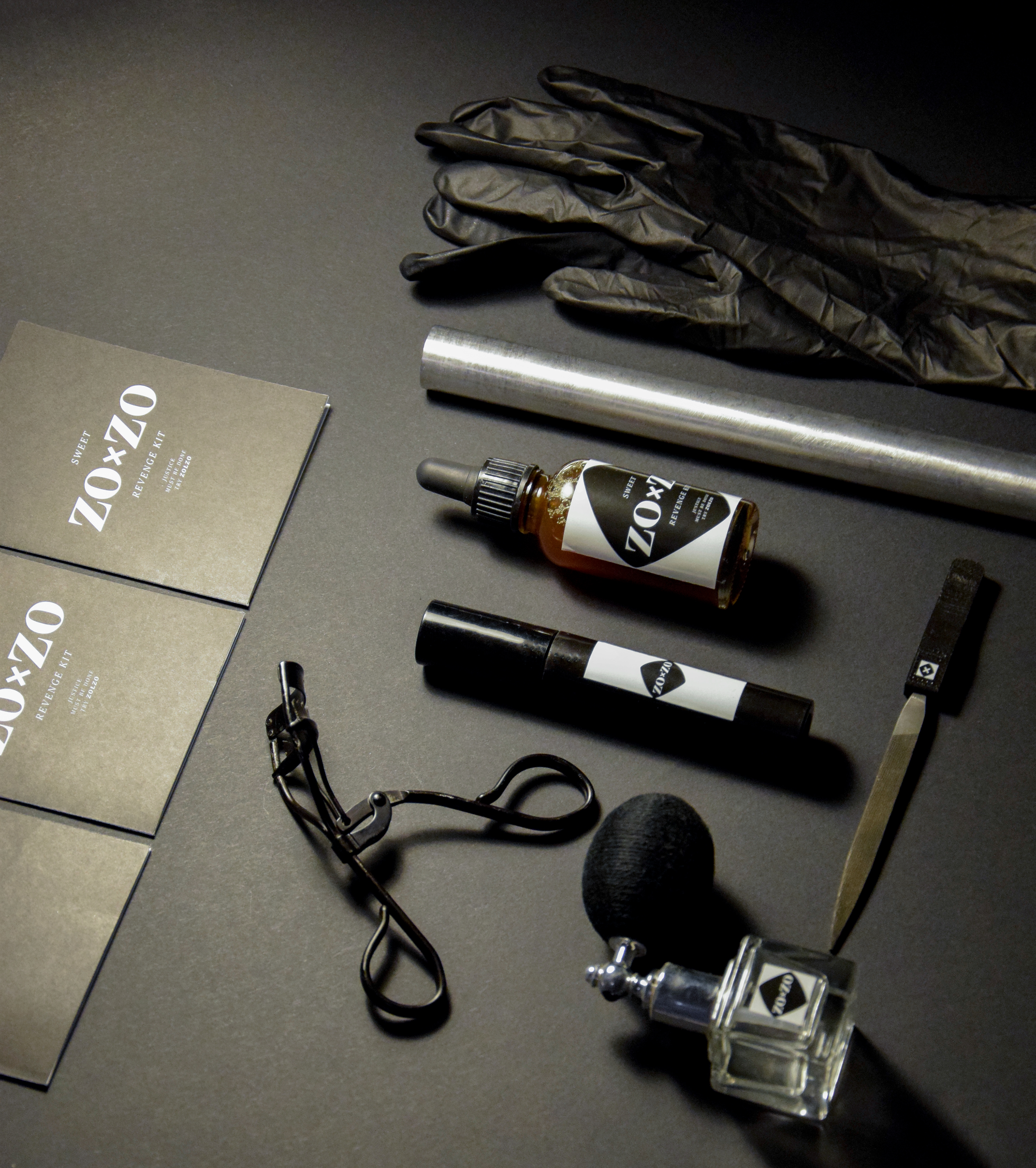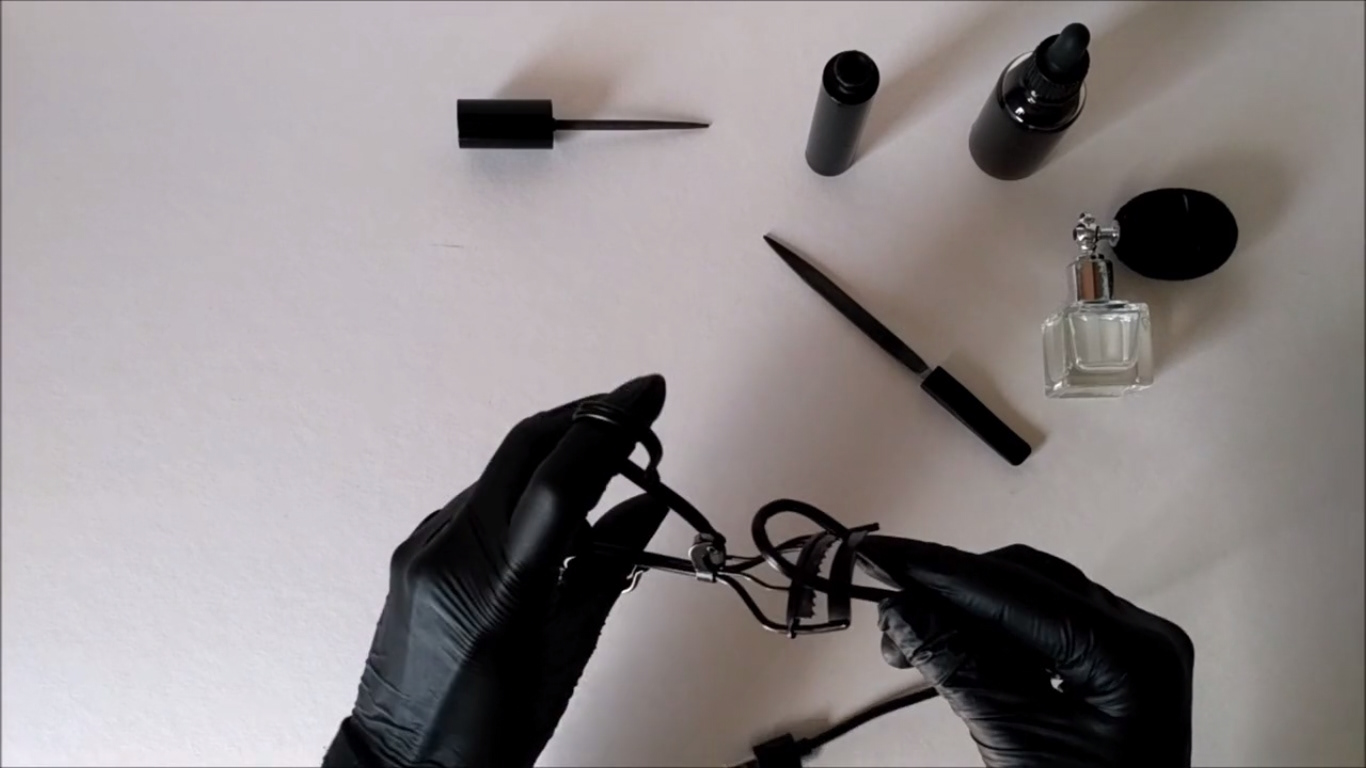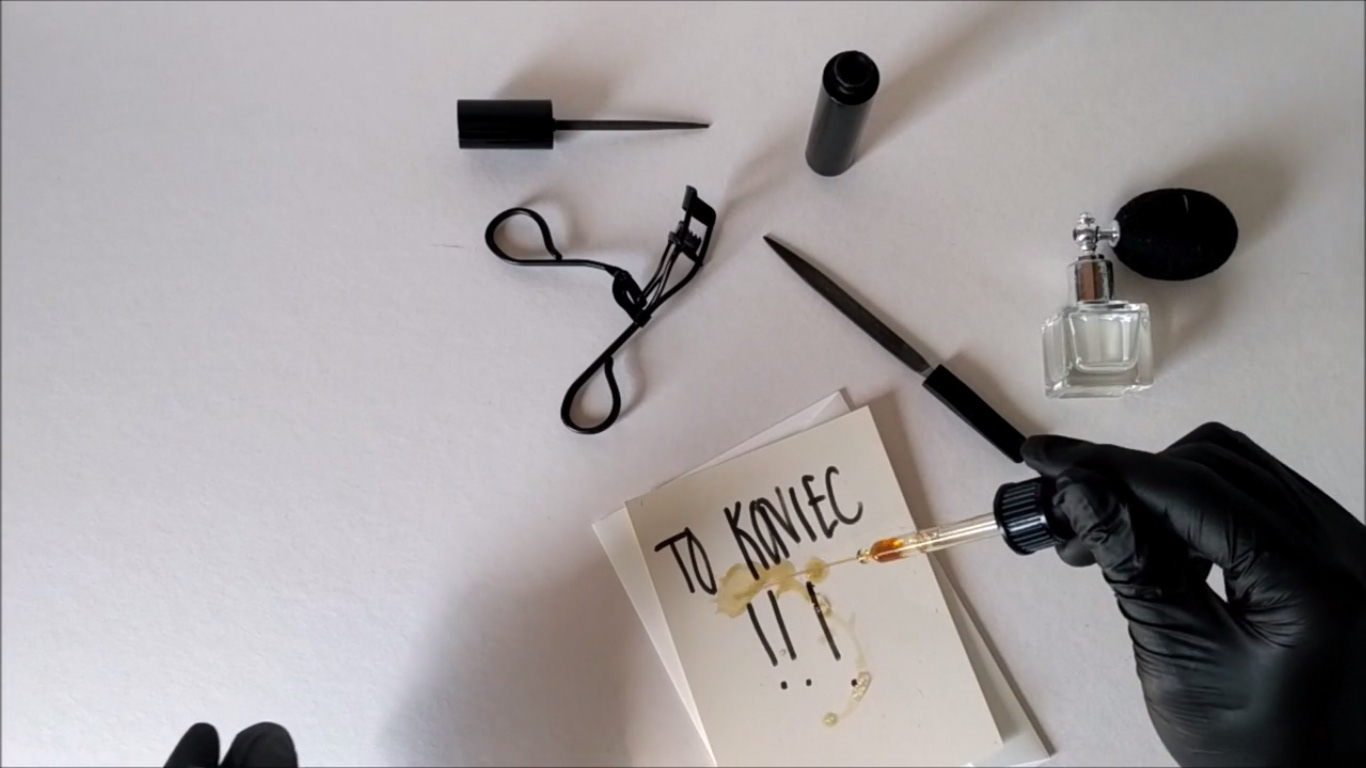 • 
SHOWS 
• 

must see by see&say, warsaw, 2018